Solar Service in Bakersfield
Our service does not end when the installation stops.
We want to take the stress out of maintaining your system over the years. While 90% of future problems can be prevented by our rigorous installation standards, sometimes a system component malfunctions and will need to be replaced. We've been in business since 2009 and we have the experience to provide incredible service to you, when needed. 
HERE'S WHAT YOU NEED TO KNOW 
We don't charge you labor to diagnose or fix the problem for the life of the warranty
Warranty covers roof penetrations for a period of 20 years
You receive monitoring data so you can track your system's performance
The key system components: solar panels and micro-inverters carry manufacturers warranties up to 25 years. See the manufacturers documentation for more details
 MSI Solar is here to help you understand the advantages of installing solar on your home and take the pain out of any issues that may arise after installation.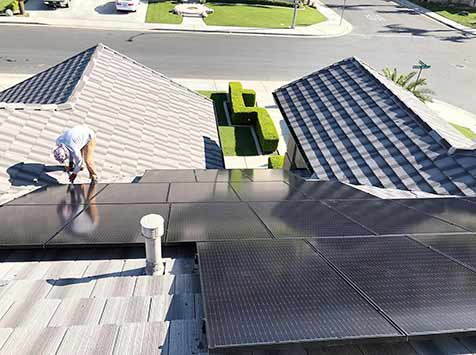 MSI Solar Service Steps
1. Call for Quote 
We are happy to help you. If you have questions about the cost of installation, lifetime value of solar, how this can help you and how much money you can save by choosing MSI Solar, call us at (661) 412-2075 or email us at [email protected]. 
2. Schedule Installation
Once decided, we schedule a date to install all equipment on your roof and provide you with all information needed to monitor the system. 
3. Service Check-in 
We reach out to you and follow-up. If you have concerns or questions or would like us to come check on things in person, we are available to help. 

Are you ready to save money with Solar on your home?
Contact us for a consultation!