Our Mission
At MSI Solar, we believe in a brighter, cleaner future. Our mission is simple: to harness the abundant power of the sun to provide sustainable energy solutions for homeowners in Bakersfield, CA, and beyond.
Why Choose MSI Solar
Expertise You Can Trust: With years of experience in solar installation and battery storage, our team of experts is committed to delivering top-notch service.
Cut Your Energy Costs: Say goodbye to high electricity bills. Our solar panels and cutting-edge battery storage solutions will help you reduce your energy costs while increasing your energy independence.
Environmentally Friendly: By choosing solar energy, you're making a positive impact on the environment. Reduce your carbon footprint and contribute to a greener planet.
Local, Reliable Service: We're proud to serve the Bakersfield community. When you choose MSI Solar, you're choosing a local partner who cares about your energy needs.
Unlock a Brighter Future with Solar Power and Energy Storage
Discover the perfect combo between solar energy and our cutting-edge Energy Storage System at MSI Solar. With our seamless integration, you'll enjoy:
Reliable Power: Never worry about blackouts or grid failures again. Our Energy Storage System keeps your home running smoothly, even during outages.
Green Energy: Harness the sun's power to reduce your carbon footprint and lower energy bills. Solar panels combined with our battery storage provide clean, continuous energy for your household.
Flexibility: Choose the battery that suits your needs from a wide range of compatible brands. We stay up-to-date with the latest innovations, ensuring ongoing support for various options.
Efficiency: Our fast-charging technology ensures your batteries are always ready, offering a reliable source of power without delay.
Safety: Your safety is our priority. Our system features advanced protection technologies, including fire prevention measures and 24/7 monitoring.
Learn more here or request a quote.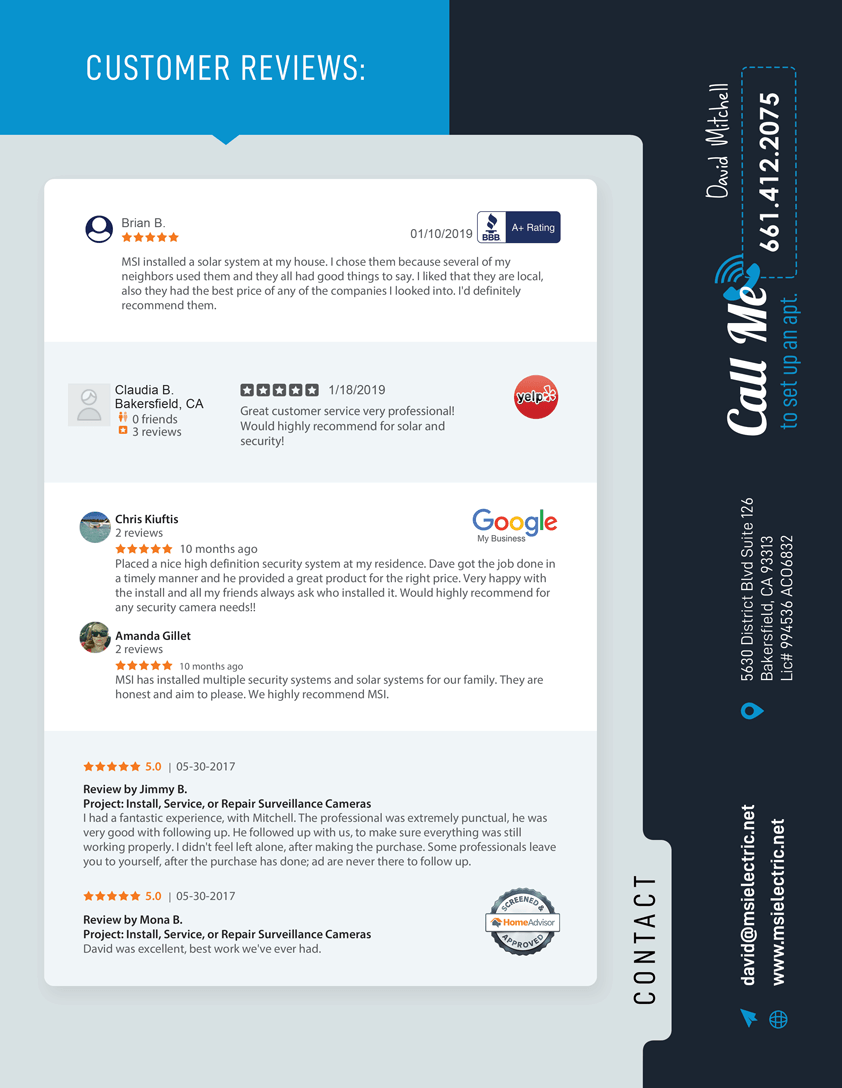 Don't Delay, Get Started Today
We will take care of you. 
With our unmatched warranty, professional service, industry expertise, and local availability we are ready to help you get solar installed on your home.
Call us (661) 412-2075
Email: [email protected]