YOUR WINDOW TO GO SOLAR WITH SIGNIFICANT SAVINGS IS CLOSING BUT WE CAN HELP
Your maximum savings are locked in for 20 years by signing up before April 13, 2023. You will have 3 years to complete the installation if locked in before April 13, 2023!
MSI Solar is here to help YOU save thousands of dollars by getting the best service in Bakersfield and Kern County.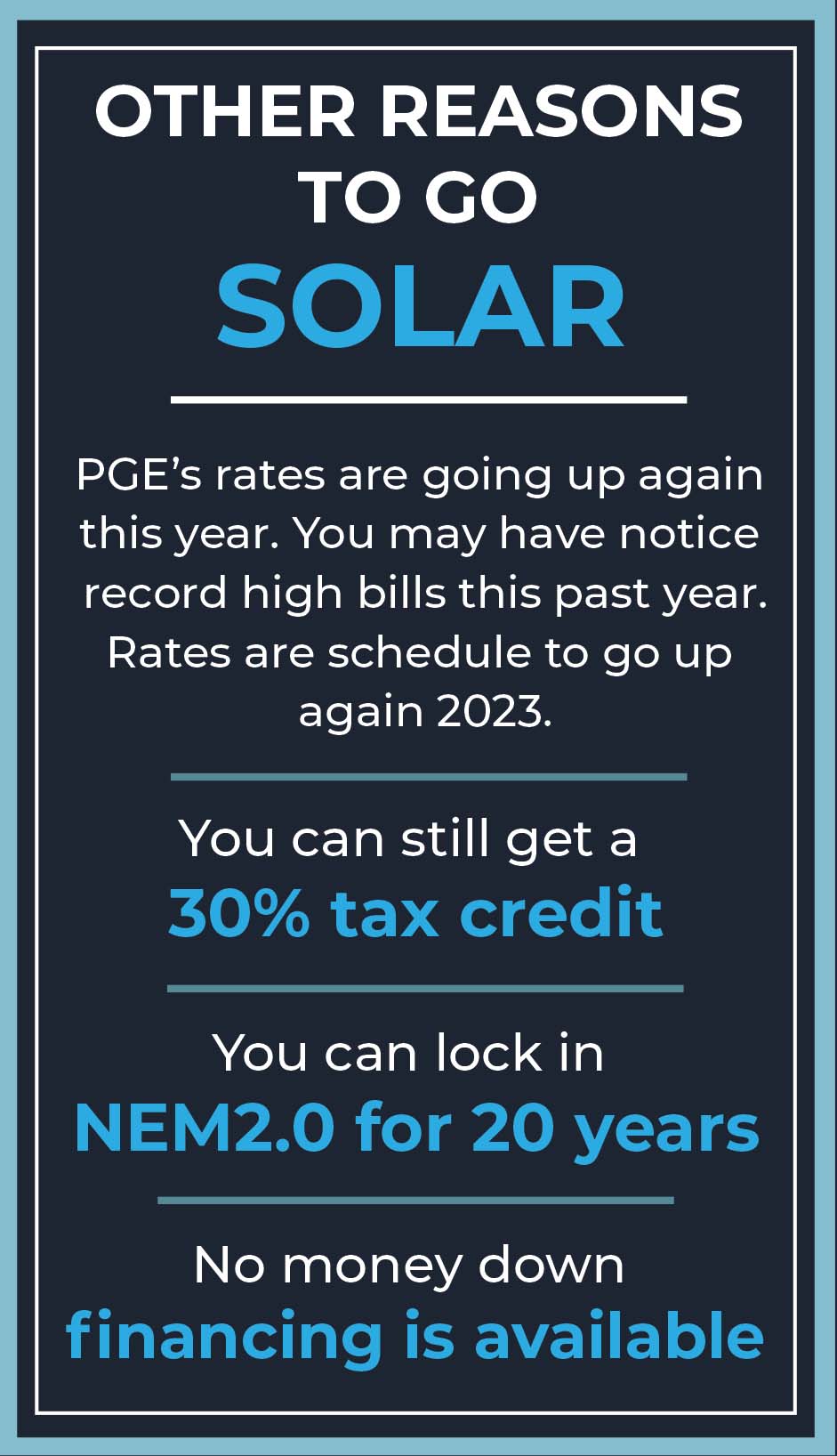 Don't Miss Out On Maximum Savings on Solar Panel Installations
5630 District Blvd Suite 126,
Bakersfield, CA 93313
Get a Quote
Fill out the form and one of our representatives will reach out to you shortly.